I want someone who won't give up. →
10knotes: I want to be with someone who's willing to fight for me and what we have. I want them to be able to prove that they're not going to run away when things get rough. It's a pain in the ass when you're putting your all into something, and the other person isn't trying. And that's why I want someone who's going to try just as much as I do. I just want someone who's going to prove to me...
Keep walking
bemyillusion: I have to look ahead and move on. Keep moving forward. It's ok to slow down or take a little break, but don't stop or walk backward. If he decides that he wants to come back and walk together again, I open my arms ready for him. But I will not stop and wait, I will keep walking my way.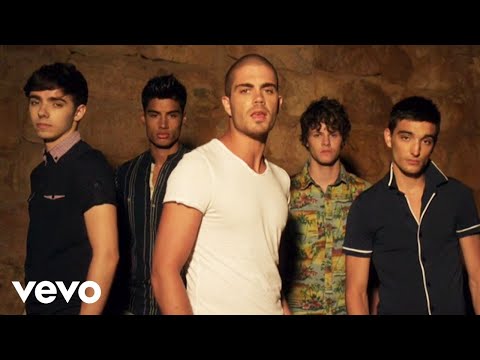 When Tomorrow Starts Without Me
When tomorrow starts without me, and I'm not there to see. If the sun should rise and find your eyes, all filled with tears for me. I wish so much you wouldn't cry, the way you did today, While thinking of the many things we never got to say. I know how much you love me, as much as I love you.. And each time that you think of me, I know you'll miss me too.. But when tomorrow...
And Yet
There's an emptiness in my soul,Like the hunger pain of someone starving;But I'm not hungry for food,I'm hungry for you. There's a blindness in my eyes,Like the darkness of someone who can't see;But I'm not in the darkness of light,I'm in the darkness of your absence. There's a silence in my voice,Like the silence of someone who can't speak;But I'm not silent through being mute,I'm silent...
If Tears Could Build A Stairway
If Tears Could Build A Stairway.. If tears could build a stairway and thoughts a memory lane.I'd walk right up to heaven and bring you home again.No Farewell words were spoken,No time to say good-bye,You were gone before I knew it.And only God knows why. My heart's still active in sadness,And secret tears still flow,What it meant to lose you,No one can ever know.But now I know you want us,To...
The Battle Between My Heart & My Mind
There's a war going on between my heart and my mind. You see, my mind KNOWS what to do, but my heart can't feel it. They can't seem to communicate well with one another. My sleep has been affected by this vicious battle. It's the worst at night.   My heart begs eagerly to fall into the sweet memories I use to have with him. I was so happy. But my mind is at a constant...
Drinking & Driving
"I went to a party, MOM And remembered what you said.  You told me not to drink, Mom So I had a Sprite instead.  I felt proud of myself,  The way you said I would,  That I didn't drink and drive,  Though some friends said  I should.  I made a healthy choice,  and your advice to me was right, The party finally ended,  And the kids drove out of sight. I got into my car,  Sure to get home...
tumblrbot asked: WHAT IS YOUR FAVORITE INANIMATE OBJECT?
"Never be caught frowning,because you never know who might be falling in love..."